In light of Jio's recent announcement that it is testing a 5G solution in the US with Qualcomm, here's a re-post of MTN Consulting Chief Analyst Matt Walker's July 2020 Fierce Telecom column on Jio's plans for a homegrown 5G solution and what that really means.
_____________________________________________________________________

Ericsson reports 3Q20 earnings
Ericsson has now reported 3Q20 earnings, showing a ~0.7% YoY growth in Telco Network Infrastructure (Telco NI) revenues. This virtually assures it of another growth in annualized market share for the quarter, as many other big vendors face YoY revenue declines in 3Q20.
China jumped from 7% of company sales in 3Q19 to 10% in 3Q20, providing a big lift for the vendor. Time will tell whether Ericsson's aggressive commitment to China's 5G market pays off, as there are definite risks of backfiring after the initial revenue surge. That's all the more true as Huawei finds itself locked out of a rising number of big overseas 5G markets. Just this week the telecom regulator in Sweden - Ericsson's home base - shut both Huawei and ZTE out of competing for 5G business locally due to security concerns.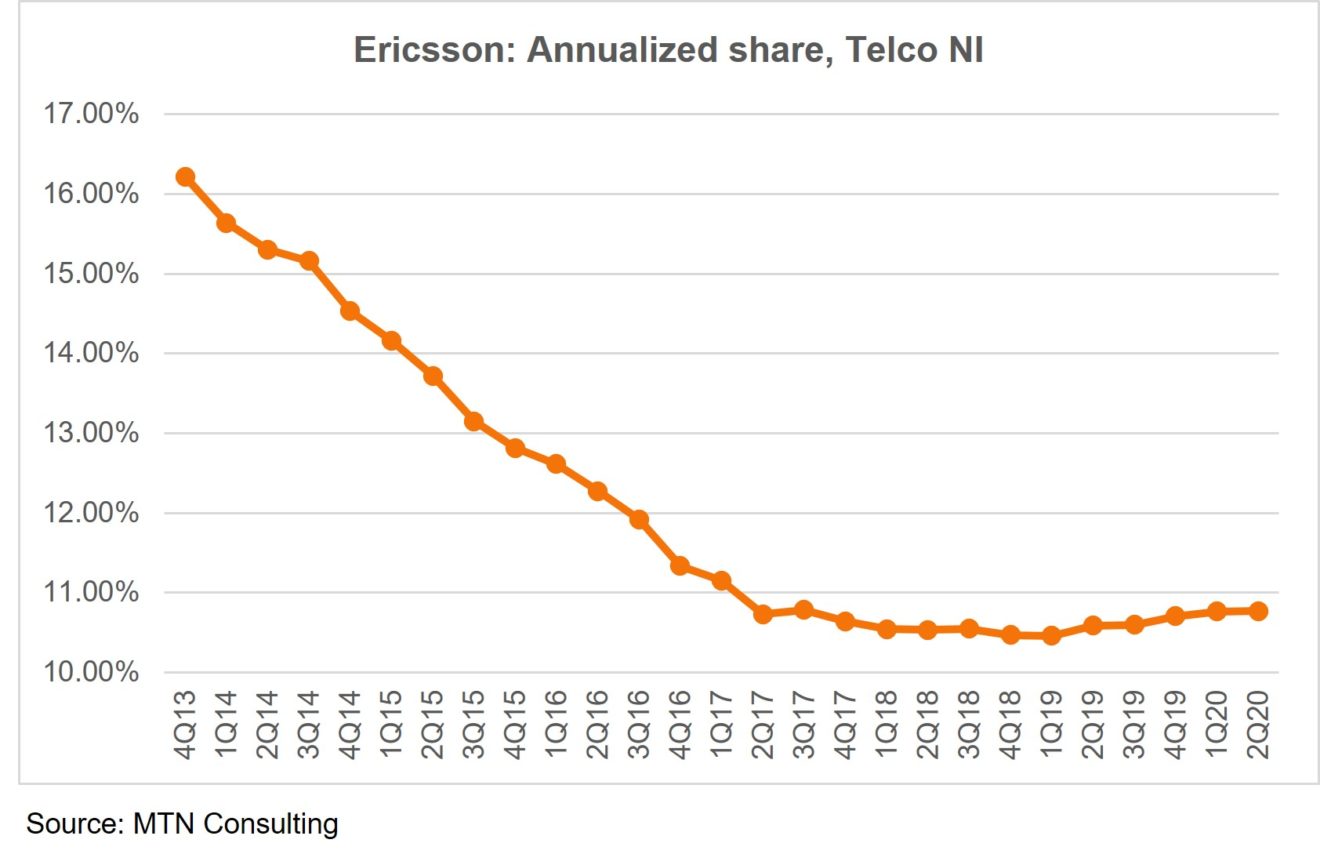 _____________________________________________________________________

Telcos starting to report 3Q20; who spent the most capex in 2Q?
Which telcos spent the most on their network (capex) in 2Q20? And which telcos spent the most capex relative to revenues?
The usual suspects of China Mobile, Verizon and AT&T lead the list of big spenders on an absolute basis, with 5G the main driver. The list of top spenders in capital intensity terms, though, is populated with much smaller companies on average, most of whom are engaged in new builds or territorial expansions. Rakuten is far ahead of all rivals.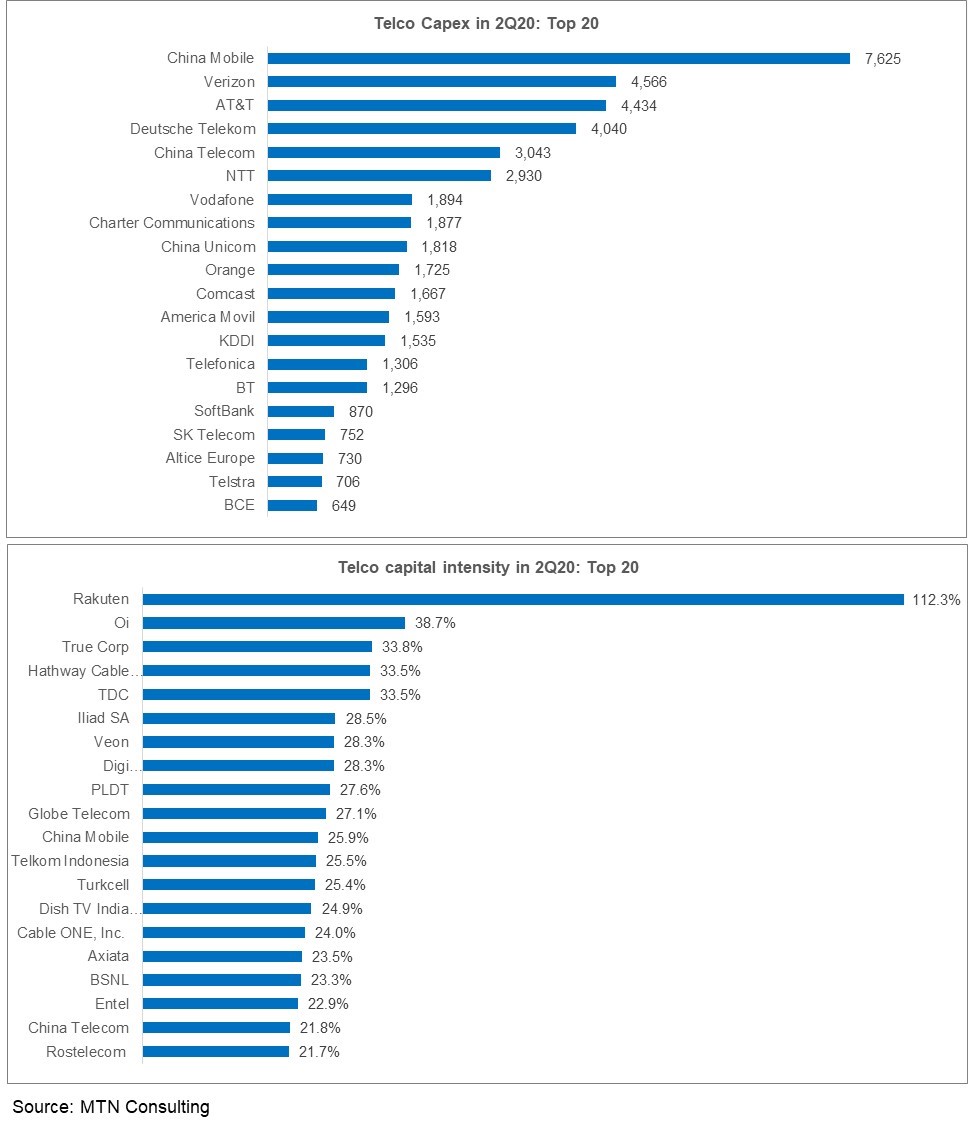 MTN Consulting has an extensive database on telco spending (capex and opex) and years of expertise analyzing telco strategies for optimizing their cost structure. Feel free to contact us with any queries or data requests.


To see our most recently published reports,

click here
For information on subscribing to our research services, click here


You are receiving this because you are signed up to receive MTN Consulting's latest blogs and research alerts. We hope you enjoy our content, but you can unsubscribe at any time with the link at the bottom of this email - or by replying with "unsubscribe".